Compare 12 Contact Lens Sites In Seconds!
Simply Find Your Brand, Click &
Save!
Prices were last updated on Dec 9th 2017
Disclosure: Contacts Advice receives compensation from the sites we compare. For every brand below, all sites are compared and only the lowest price is displayed. Thank you for your support.




Click on the chart below to access an expandable pdf version with links to the sites with the lowest prices.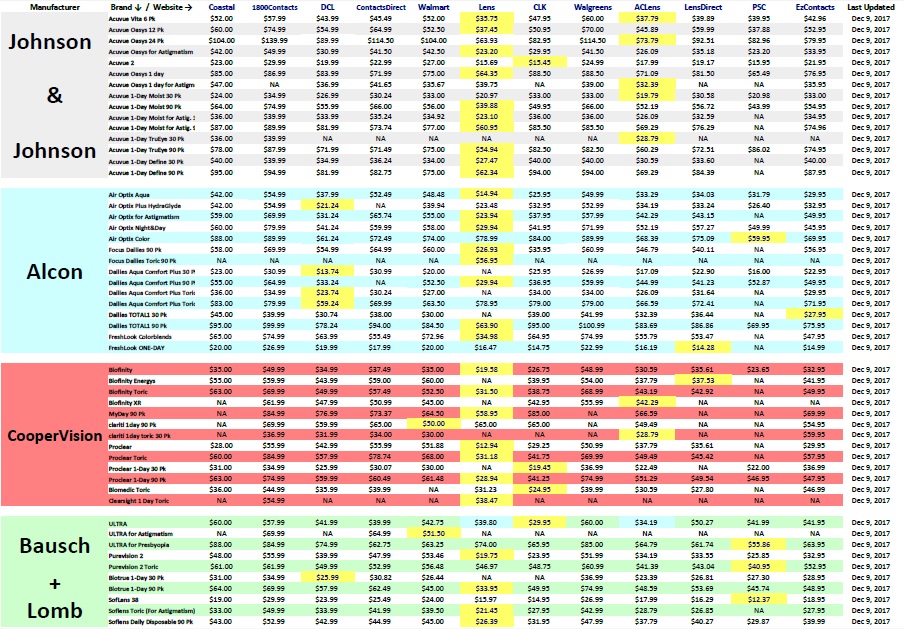 Latest Contact Lens Advice