Whether you wear glasses, contacts, or both, you're probably well aware that having vision problems can be pretty expensive sometimes. You not only have to deal with buying the products themselves—many of which are disposable as well as costly—but you have to pay for all of those exams year after year.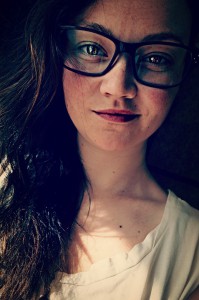 Additionally, if your vision gets worse over time, you have to constantly replace your prescription. Normally, most people buy their corrective lenses straight from the optometrist who measured their eyesight. This can be convenient, and it sure makes the optometrist happy, but tying yourself to just one business can really dampen your ability to get the best deal.
Even when getting a new prescription is not a factor, lots of people go to brick-and-mortar optometrist offices to get their new lenses simply because they may assume that this is the only way to use vision benefits. While you should definitely use your health insurance plan to get a discount if it covers vision, you may not realize that you don't need to go to a traditional optometrist's office to use these benefits.
In fact, you don't need to go to any physical optical chain stores to do this; there are places where you can now use your vision benefits online.
Lots of people shop online to save money, and this concept is no different when you're buying glasses or contact lenses. Combine this with your insurance coverage, and you have a recipe for saving a lot of money on your vision care.
This can really add up, in particular if you're dealing with disposables like contact lenses. It's probably the best overall strategy for cutting down your costs when it comes to buying your lenses, so you should really take advantage of those benefits if you can.
Now, the question is, how do you even use those benefits? This is a good question, since oftentimes brick-and-mortar optical outlets tend to handle all of that, you may not realize what you have to do. It's actually a lot more simple than you might realize, though. To use your vision benefits, just follow these basic steps:
1) Check With Your Insurance Company
Of course, the first thing that you should do is call your insurance company or look up your policy information online to be sure that you even have vision benefits. Not all health insurance comes with a vision plan and you may actually have to buy that separately in many instances. If you don't have health insurance or don't have vision benefits with your policy, not all is lost. There are some discount plans that you can join fairly easily as well. Regardless, shopping online is bound to save you a lot of money anyway.
2) Figure Out What Your Vision Benefits Will Cover
Just as with any other health insurance plan, your vision plan may cover some things, but not other things. This varies from insurance company to insurance company, so make sure that you have an idea of the details so that you can more accurately calculate your final costs. Just to make sure, give them a call and ask them what they cover and what kinds of places are "in network" for you. Just because a provider is out of network, doesn't mean that you won't be able to get some kind of discount, but obviously it's better to use an in-network one.
3) Find A Website That Accepts Your Insurance Benefits
Finally, it's time to go shopping around for your glasses or contact lenses. You definitely want to check out many different retailers here, so make a list of all of the sites that you can find which accept your specific insurance.
Not all sites are created equal, though, so you're going to have to start narrowing down the sites in terms of quality first. Does the site seem legit or like a fly-by-night counterfeiter? Look up some reviews. Do they have fast shipping times? Do they have a customer service number? Is their contact information prominent on their site? If they try to hide their contact information or their phone number, that should send up some red flags. If the site also appears to be poorly made and full of spelling or grammar errors, that's another indication that you should steer clear.
Next, you're going to want to try to narrow things down by price. This is obviously going to be a little different depending on whether you are buying contacts or glasses. Either way, your prices should be significantly cheaper than what you would pay at your typical optical retailer at the strip mall. After you have found the best prices from your pool of sites that seem legitimate, then you should have a few winners to choose from.
4) Order Your Contacts
Whichever site you choose, it should allow you to enter your insurance details at some point during the checkout process. From there, if they are a legitimate seller, they should be able to tell right away whether or not you are covered. In other words, you should pretty much instantly get your discount, just as you would at a brick-and-mortar store, and you should be able to buy your new glasses or contacts without much red tape.
Again, if you can't find a site that is in-network, you still might be able to fill out some forms with your insurance company and get some of your money back after the fact by claiming the provider as out-of-network. You can avoid this hassle by just shopping around and finding a company that will take your insurance in-network, though. There are plenty of sites to choose from, so one of them is bound to be a good match for you.
Following these steps, you should be able to easily use your insurance vision benefits to buy contact lenses and glasses online. If you choose the right online company, it should be no more complicated than what you're used to doing in person. Just make sure that you do your research and pick a company that is going to legitimately deliver your product in a timely manner.