The following charts are vertex conversion charts for all sphere and cylinder combinations between spheres values -4.00 to -4.75 and cylinder values between 0.00 and -3.25.
The numbers in the 'Starting Powers' (blue) column are typically the numbers you would find on a prescription for glasses.
The numbers in the 'Back Vertexed Powers' (green) would serve as a theoretical starting point for converting a glasses prescription to contact lenses.
---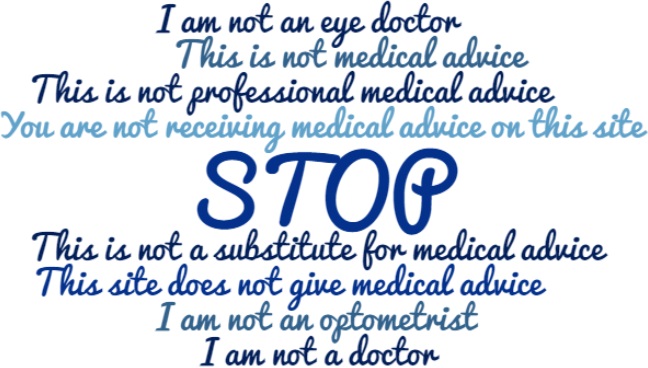 Please note that these chart are for reference and informational purposes only. They are not meant to determine anything more than the result of the back vertex formula. A prescription for contact lenses requires many more steps, including a physical examination of the contact lenses on your eyes, and can only be issued by a licensed optometrist or optician.
---
Sphere: -4.00 Cylinder: 0.00 to -3.25
Sphere: -4.25 Cylinder: 0.00 to -3.25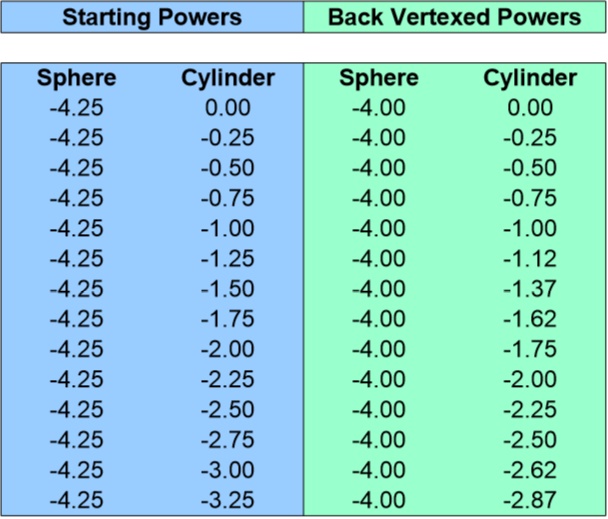 Sphere: -4.50 Cylinder: 0.00 to -3.25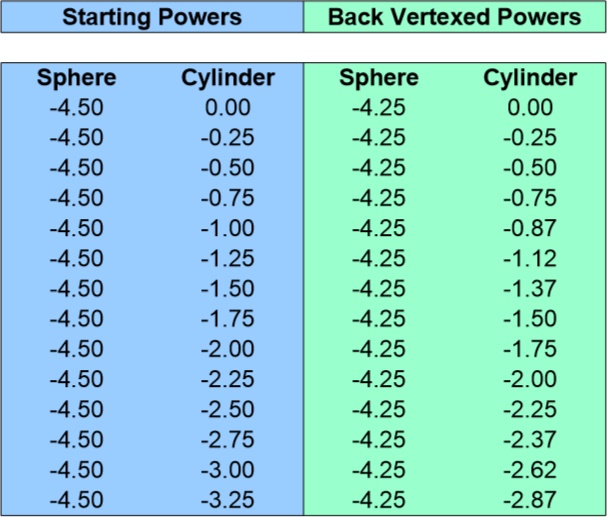 Sphere: -4.75 Cylinder: 0.00 to -3.25