Product: Acuvue Oasys 1-Day by Johnson & Johnson
Type: Daily, Spherical (not for astigmatism)
Available in: 90-pack
Cost: $88.50/box
Johnson & Johnson has finally released (in the USA and Canada so far) its much anticipated Acuvue Oasys 1-Day lens. Johnson & Johnson has always been a leader at producing contact lenses that emphasize comfort, and now they have taken it to a whole new level.
---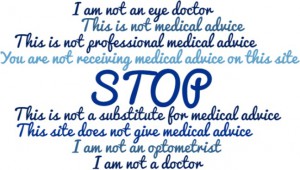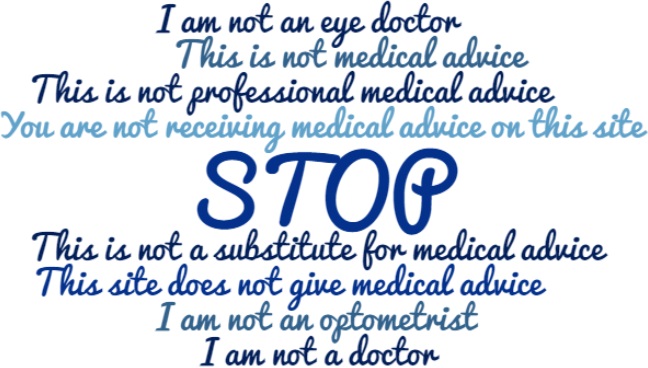 I am not a doctor. The information provided on this page is for general educational purposes only. You are not receiving medical advice or being prescribed contact lenses on this page. Please read Contacts Advice Terms of Use before continuing.
---
History Behind Johnson & Johnson Acuvue Oasys 1-Day
The Acuvue line of contact lenses has been extensive and started all the way back in 1998. Over the years we have seen Acuvue, Acuvue 2, Acuvue Advance, Acuvue 2 Colors, Acuvue Oasys, Acuvue Oasys for Astigmatism, Acuvue Oasys for Presbyopia, Acuvue TruEye, Acuvue 1-Day Moist, Acuvue 1-Day Moist for Astigmatism, Acuvue 1-Day Moist Multifocal, Acuvue 1-Day Define (5 different styles), and now Acuvue Oasys 1-Day.
As the demands in our daily lives change over the years, contact lenses also have to change in order to meet those demands. In recent years, we have seen a dramatic shift in the workplace to using computers almost all day long. For contact lens wearers this causes tired dry eyes by the end of the day, and unfortunately, many people end up dropping out of contact lenses because of it.
When Johnson & Johnson poured half a billion dollars into research & development for the Acuvue Oasys 1-Day, they made sure to find out the root cause of what makes our eyes feel to dry and tired when we're at the computer all day long, and they built a contact lens that addressed that root cause.
What they found was this:
When we blink, it requires energy
The surface of most contact lenses are not perfectly smooth
Blinking over-top a rough surface requires more energy than blinking over-top a smooth surface
Since we blink ~14,000 times per day, our eyes start to feel very tired if we're wearing a rough contact lens
Think of this analogy:
For those who enjoy winter sports, it is easier to skate on the smooth ice of a freshly made indoor rink, or the rough ice of a frozen lake or pond?
For those who have never skated, think of it this way, is it easier to go down a water slide with water running though it, or without?
The principle is the same for when we blink. It is much easier for our eyes to blink if the contact lenses we're wearing are wet and smooth, as opposite to if they are dry and rough.
So Johnson & Johnson made Acuvue Oasys 1-Day the smoothest lenses ever manufactured to date.

Features and Benefits of Johnson & Johnson Acuvue Oasys 1-Day Lens
The reason why this lens is named after Acuvue Oasys is because they actually share the same material. But the similarities end there. Acuvue Oasys and Acuvue Oasys 1-Day are completely different lenses. The biggest difference is that the 1-Day version uses something called HydraLuxe Technology to achieve it's-top-of-the-line smoothness.
The HydraLuxe Technology uses:
Enhanced moisture network to prevent the lenses from drying out
Tear-like molecules to match the biology of your eyes
Hydrated silicone to make the lenses extremely breathable
Tighter matrix that makes the lenses as smooth as possible
Just like very other Acuvue product before it, the Oasys 1-Day provides UV protection (>99% of UVB & >90% of UVA). This means that you can be outdoors without sunglasses and your eyes will still be protected form the harmful effects of UV rays such as increased risk of premature cataracts, macular degeneration, corneal disease, and so on.
Additional ways in which Acuvue Oasys 1-Day is improved:
Optimized packing solution for less chance of stinging upon insertion
Enlarged optic zone to reduce problems of nighttime glare
Increased diameter for better comfort
Daily disposable – click here to read all the benefits of daily disposable contact lenses
Acuvue Oasys 1-Day Price
Johnson & Jonhson has in place (in the USA) for all of its contact lenses something called a unilateral pricing policy (UPP). That means that no retailer can sell any Johnson & Johnson contact lenses for less than the price floor they set. This means that essentially every website will sell these lenses for the same price.
The cost has been set at $88.50 per box containing 90 lenses. To make up a year supply of lenses (1 pair for every day of the year), you would need a total of 8 boxes (4 for each eye).
How many boxes you need depends on how often you plan to wear the lenses. Here is how I break it down for my customers:
If you plan to wear the lenses:
6-7 days/week: Get a full year supply (8 boxes)
3-5 days/week: Get half a year supply (4 boxes)
1-2 days/week: Get a 3 month supply (2 boxes)
Where To Get Acuvue Oasys 1-Day
Being as it's the same price price everywhere, why not get a little more for your money? I recommend the site 39DollarGlasses.com because with every purchase of a year supply of contact lenses, they automatically send you a coupon for a free pair of glasses (valued at $39 dollars)!
At 39DollarGlasses.com, you also get: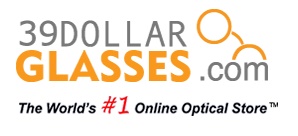 Free shipping on order above $99 (that means free shipping for your contacts)
No handling fees
100% Worry Free Guarantee
Free returns
Excellent customer service – I use their live chat often when I want to find something out about their policies.
Thanks for reading!