Bausch + Lomb has annoucned that they will be launching ULTRA for Presbyopia in 2016. This is exciting news for multifocal contact lens wearers, as many of them struggle to find a brand that offers both good vision in the distance and near, as well as all-day comfort.
---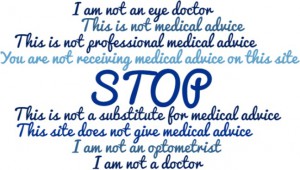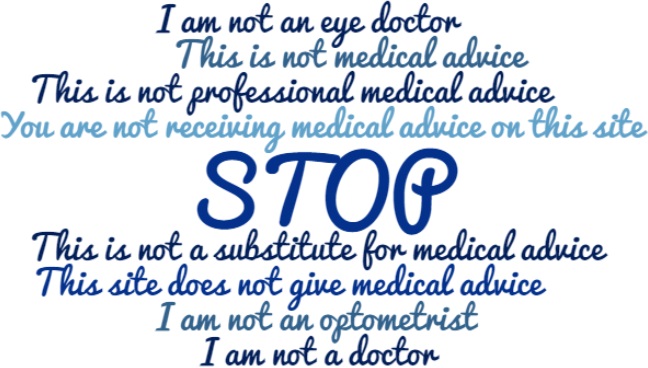 I am not a doctor. The information provided on this page is for general educational purposes only. You are not receiving medical advice or being prescribed contact lenses on this page. Please read Contacts Advice Terms of Use before continuing.
---
The ULTRA Lens
Bausch + Lomb released their revolutionary ULTRA lens in 2014 (Canada – 2015) and it has caught fire among monthly contact lens wearers since. Prior to ULTRA, the last monthly contact lens introduced to the market was all the way back in 2008! Needless to say, a lot has changed since then, and one of those things is what makes the ULTRA lens so comfortable.
MoistureSeal Technology
It's something called their MoistureSeal Technology. Prior to ULTRA, contact lens manufacturers were in a contact struggle to balance the comfort of contact lenses with their overall breathability. Due to the chemical properties of a now staple ingredient of all contact lenses; silicone, it turned out that increasing comfort of the lenses would decrease it's breathability, and vice versa. So for about a decade, every new contact lens was compromised in some way. MoistureSeal Technology changed that.
Bausch + Lomb discovered a way to build a contact lens with both top notch comfort and breathability. They called it ULTRA. In no time at all it was the preferred lens among countless eye doctors and patients. The key to ULTRA's success so far has been (in my opinion):
Its MoistureSeal Technology – provides unprecedented comfort without compromising breathability
Introduced in a time when daily contact lenses saturated the market with no new monthly contacts since 2008
Its price – unlike the premium daily lenses, which are completely affordable for the average wearer, ULTRA is even less expensive than some of the decades old brands it competes with
ULTRA for Presbyopia
To build on its success, Bausch + Lomb decided to expand the ULTRA brand into a new line of multifocals. This is a brilliant move given that multifocal users are generally over the age of 40 and are much more prone to dryness than their 20s and 30s counterparts.
Given its extremely successful comfort profile, the ULTRA for Presbyopia lens will keep a lot of people from dropping out of contacts due to dryness and irritation. In fact, I predict it will go a step further than that, and bring many people back into wearing contact lenses after years of failing to find a lens that would be comfortable enough for the needs of presbyopes (people over 40).
Ideal for Computer Users
One of the many issues facing contact lens wearers today is the discomfort that is experienced from being in front of a computer all day. Now, more than ever, our jobs require us to use computers for hours at time, which can cause symptoms of strain and dryness for anybody, let alone those who wear contacts in their eyes, let alone those who wear contacts in their eyes in their 40-50s with a predisposition for dryness.
There are many people in their 40-50s who would love to wear multifocal contact lenses every day, but are forced to use them sparingly for special occasions because of how uncomfortable it is to wear them all day, every day. The Bausch + Lomb ULTRA for Presbyopia will be perfect for these people.
Great Optics
In addition to its MoistureSeal Technology making it the most comfortable monthly lens out there, the ULTRA for Presbyopia lens will also come equipped with Bausch + Lomb's 3-Zone Progressive multifocal design. This is what will allow ULTRA for Presbyopia wears to see sharply in the distance as well as at their computer monitor and their cellphones. The 3-Zone Progressive design has been used by Bausch + Lomb in their most recent daily contact lens for presbyopia called Biotrue ONEday for Presbyopia and will now be applied to the ULTRA lens.
What About Astigmatism?
As good as I think this lens will be for the presbyopic population, I was a little disappointed that Bausch + Lomb didn't decided to make a version of ULTRA for people with astigmatism instead. There are simply many many more people who wear contact lenses for astigmatism that who wear multifocal contact lenses. Additionally, there are quite a bit less brand options for people with astigmatism that for presbyopes. Eye doctors, opticians, contact lens fitters like myself, and toric contact lens wearers have been waiting a really long time for a new planned replacement toric contact lens. An toric version of ULTRA would have been ideal.
How To Get Into ULTRA for Presbyopia
If you're interested in trying the new ULTRA for Presbyopia lens when it comes out, I recommend booking an appointment with your eye doctor for a multifocal contact lens fitting. Multifocal contact lenses are not always straightforward to fit, and often require several adjustments. Ordering them online should only be reserved for subsequent purchases after your initial fitting with an eye care professional.
What are your thoughts on the new ULTRA for Presbyopia lens? Leave your comments or questions below!