Product: ULTRA for Astigmatism
Manufacturer: Bausch + Lomb
Type: Monthly, Toric (for astigmatism)
Available in: 6-pack
---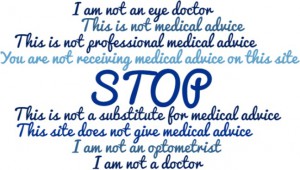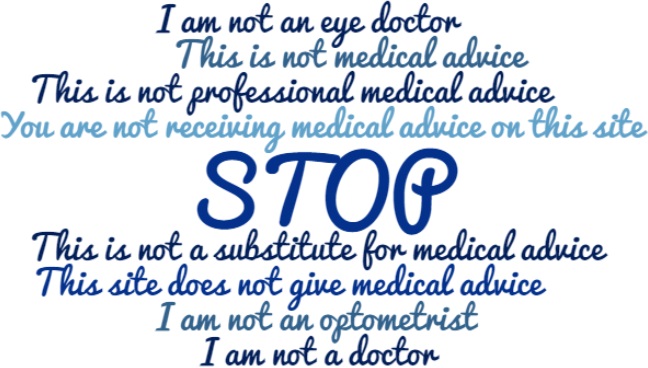 I am not a doctor. The information provided on this page is for general educational purposes only. You are not receiving medical advice or being prescribed contact lenses on this page. Please read Contacts Advice Terms of Use before continuing.
---
Bausch + Lomb ULTRA for Astigmatism Specifications
Material:
samfilcon A
Water Content:
46%
Oxygen transmissibility (Dk/t):
163 at center of a -3.00D diopter
Base Curve (b.c):
8.5 mm
Diameter (dia):
14.2 mm
Center Thickness (c.t):
0.07 mm at -3.00D

Power Range:

Sphere:

Cylinder:

Axis:

Power Range:

0 to -6.00D in 0.25D steps

-0.75, -1.25, -1.75, -2.25

10 to 180 in 10 degree steps

Patented Technology:
MoistureSeal TechnologyOptic Align
Visibility Tint:
Light blue
ULTRA for Astigmatism by Bausch + Lomb
The brand ULTRA for Astigmatism is an extension of the brand ULTRA by Bausch + Lomb released in 2014.
Features/Benefits of the Bausch & Lomb ULTRA for Astigmatism Contact Lens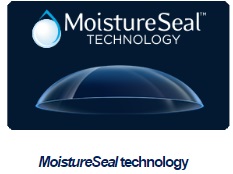 As with other brands, ULTRA for Astigmatism has the same material and uses the same technology as it's 'non-astigmatism' version. That means that ULTRA for Astigmatism has the same revolutionary material as ULTRA: samfilcon A. What makes this material different from other contact lens brands, is that it combines silicone and PVP in a unique way which brings out the benefits of each, without their respective downsides.
Silicone
Silicone has been added to contact lens materials for a long time to make them more breathable. The silicone molecules help oxygen pass through the contact lens so that your eyes receive almost the same amount of oxygen as if you weren't wearing contact lenses at all.
The downside of silicone is that it makes the contact lenses more rigid and less 'wettable', thus they feel more uncomfortable on your eyes.
PVP
PVP is a molecule that attracts and retains water molecules. Adding PVP to contact lenses gives them a lot more long lasting moisture. The downside of PVP is that if too much is added, it starts to make the contact lenses opaque.
The ULTRA brand's MoistureSeal Technology is a revolutionary new way of combining silicone and PVP is order to provide an extremely comfortable contact lens that also allows the eyes to breathe normally. The end result is a contact lens that is both healthy for your eyes and comfortable.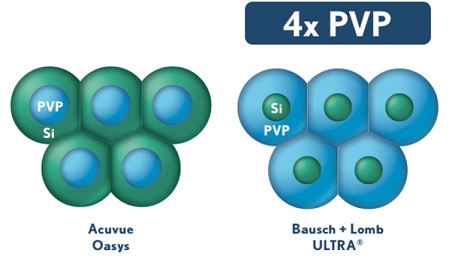 The ULTRA for Astigmatism contact lens is brand new and is the first new monthly contact lens for astigmatism since the Biofinity brand was launched by CooperVision in 2008. So if you feel like you've tried everything out there and nothing works for you, chances are you haven't tried this brand yet.
ULTRA for Astigmatism is for you if:
You have astigmatism of -0.75 or more
You wear contact lenses for 12+ hours per day
You spend hours using digital devices every day
Stability of ULTRA for Astigmatism Lenses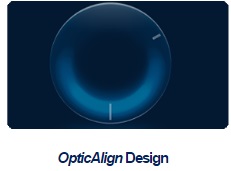 If you have worn contact lenses for astigmatism, you know how important it is for the lenses to be stable on your eyes. If a contact lens for astigmatism rotates while you wear it, it causes your vision to become blurry. Often this requires you to blink forcefully to readjust the contact lens and restore proper vision. Some people even have to resort to use their finger to reposition their lenses. This is not a sign of a good contact lens.
ULTRA for Astigmatism has improved stability compared to previous generations of contact lenses for astigmatism. Bausch + Lomb uses OpticAlign Design to stabilise ULTRA for Astigmatism lenses on the eye. This technology helps reduce those annoying on-eye rotations that lead to fluctuations in vision.
ULTRA for Astigmatism Downsides
Cost
Although ULTRA for Astigmatism's price is the highest among all other monthly contact lenses for astigmatism, you can hardly be surprised about this. It is the based on much better technology than previous generations of contact lenses for astigmatism, and is almost a decade new than any other design.
Be sure to check out Contacts Advice's Homepage for up-to-date lowest prices on all contact lens brands, including ULTRA for Astigmatism.
Smudges
Although the brand ULTRA has been a massive success overall, there are always some exceptions. Some people who have worn the regular ULTRA lenses have reported smudges on their lenses that blur vision and are very difficult to clean.
For more feedback from people who have tried ULTRA lenses, scroll down to the comments section on my Bausch + Lomb ULTRA Review.
ULTRA for Astigmatism Price
As of now, this lens is still very new and not being sold on all the online retailer's websites yet. By the time you read this article, it will most likely be sold just about anywhere that contact lenses are sold. Its price will vary depending on the outlet, but you can expect to be slightly more expensive than its non-astigmatism counterpart.
To make sure you order Bausch + Lomb Ultra at the lowest price offered on the internet, it is important to do some price shopping. This can be a tedious task as there are dozens on places that sell contact lenses online.
That is why I have create the internet's more comprehensive and accurate contact lens price comparison site. Simply visit Contacts Advice's Homepage, scroll down until you find the brand of contact lenses you're interested in, and you will automatically be shown the lowest price and where to get it.
I strongly recommend always consulting a contact lens price comparison site before you buy any contact lenses online, as prices vary immensely from one site to another.

*Note: Remember that before you purchase any contact lenses online, you need a valid contact lens prescription from your eye doctor. Be sure to familiarise yourself with your rights and the law when it comes to getting your glasses and contacts prescriptions. Eye doctors are required to give them to you by law so that you may be free to shop around for the best deals.