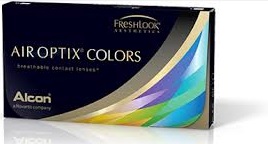 Product: Air Optix Colors
Type: Monthly, Spherical (not for astigmatism)
Available in: 6-pack
Cost: $84/box
Adding color to contact lenses has always come at a bit of cost for contact lens wearers. Though it certainly makes you look great, color contact lenses have not always been the most comfortable contacts to wear. Unfortunately, the group of contact lenses that seem to cause the most health complications is the old generation of color contacts.
In this article, I want to share with you a brand that will still allow you change the color of your eyes, but at the same time, drastically cut down on the possible negative side effects that color contact lenses can have.
---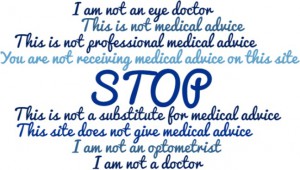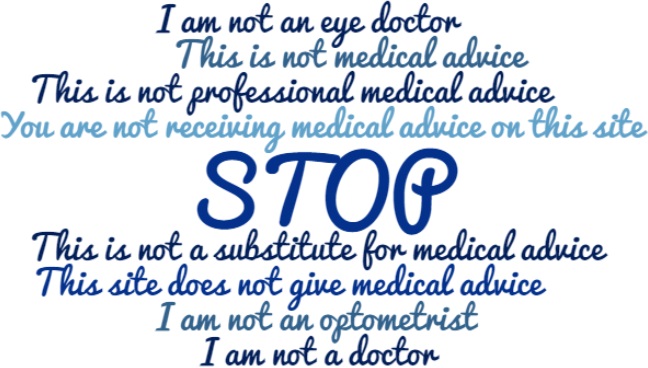 I am not a doctor. The information provided on this page is for general educational purposes only. You are not receiving medical advice or being prescribed contact lenses on this page. Please read Contacts Advice Terms of Use before continuing.
---
Old Color Contact Lens Brands
When color contact lenses were first introduced, it was during a time when contact lenses in general were not made of the greatest materials. The materials used to make contact lenses back then were not very breathable, thus limiting the amount of oxygen that could reach the eye. Needless to say, oxygen is critical to the proper functioning of the various tissues of the eye.
Now take those old, not-so-breathable contact lens materials, and add a layer of rough paint on the surface. The paint, which give the contact lens it's distinct color, is not as smooth as just a clear contact lens, which means that every time you blink, there is added friction between your eye and the contact lens. This results in contact lenses that are both, not very breathable, and rather uncomfortable.
Unfortunately for enthusiasts of color contacts, for years that was all we had. The following brands are all brands of color contact lenses that are based on this older technology:
Note: Many of these brands are now discontinued.
Acuvue 2 Colors by Johnson & Johnson
FreshLook Colors by Alcoon
FreshLook Colorblends by Alcon
FreshLook Colorblends Toric by Alcon
FreshLook ONE-DAY by Alcon
FreshLook Dimensions by Alcon
Focus Monthly Softcolors by Alcon
Expressions by CooperVision
And there are many many more independent companies who make theatrical and costume color contacts. However, they all have the same downfalls of not being so healthy for your eyes.
What's the Solution?
To address the 2 biggest concerns of the older generation of color contact lenses, Alcon has developed a brand called Air Optix Colors.
How is it Better?
It's Breathable
It uses a much more breathable material than the old color contact lenses. In fact, it was named Air Optix Colors because it uses the exact same materials the highly successful Air Optix brand. By using this highly breathable material, more oxygen is able to reach the eyes, and less complications arise as a result
It's Comfortable
It was evident that having the paint of color contact lenses on the outside of the lenses was causing discomfort for color contact lens wearers. That's why the researchers at Alcon found a way to bury the entire color patter on the inside of the lenses.
That means that when you wear Air Optix Colors, the only thing that comes into contact with your eyes is the smooth surface of the Air Optix material. In essence, you get the comfort of a clear contact lens, with the benefits of a color contact lens.
How Else is Air Optix Different?
Air Optix Colors uses a very natural and beautifying color pattern. They are made with 3 layers that will not only change your eye's color, but also enhance the natural beauty of your eyes.
The three layers are:
Outer Ring – to give you a nice defining outer circle
Primary Color – to give you the color of eyes you've always desired
Inner Ring – a light inner ring to provide contrast against your dark pupils
Air Optix Colors has 9 available colors. They are categorized into subtle and vibrant.
The subtle colors naturally changes your eye color without looking obvious. They are:
Blue
Green
Grey
Brown
Pure Hazel
The vibrant colors will cause your eyes to turn heads and be noticed, without looking fake at all. They are:
Brilliant Blue
Sterling Grey
Gemstone Green
Honey
To get a good idea on how each of the colors would look on someone with dark brown eyes, check out the following YouTube video by Nanci from the channel NanciAndJoshi.
If you want to see what they look like on different colored eyes, as well as on your own eyes, you can find out at Air Optix Colors Color Studio.
Air Optix Color Price
There is no price floor placed on Air Optix Colors, which means that the price may be different from site to site, and it may change from week to week. If you see the price listed as more than $84/box, do not purchase from that site, you will be overpaying for your contacts.
A reliable place to purchase contact lenses (in the USA) is a site called 39dollarglasses.com. Not only are the prices for contact lenses stable and low, but you also get a free pair of glasses with every year-supply purchase of contact lenses!
==> Click Here To Get Air Optix Colors At The Lowest Price <==