There's no denying that wearing contact lenses is not cheap. But just like everything else, there are ways to save money on contact lenses. In this article, I will reveal the top 5 least expensive contact lenses that you can buy online to save money.
---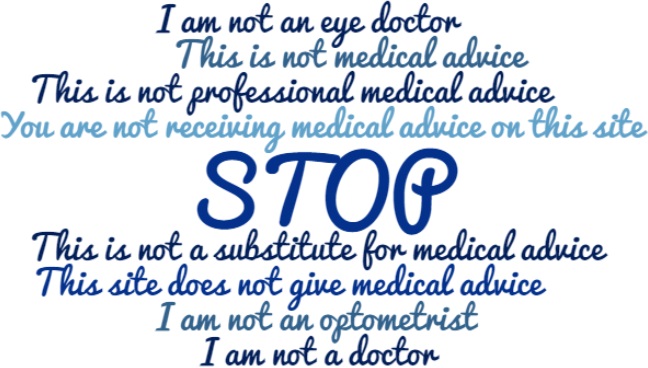 I am not a doctor. The information provided on this page is for general educational purposes only. You are not receiving medical advice or being prescribed contact lenses on this page. Please read Contacts Advice Terms of Use before continuing.
---
1. Soflens 38 at Lens.com ($0.15 / day)
Soflens is a very established monthly contact lens brand from Bausch & Lomb. It is no longer heavily marketed by Bausch & Lomb, as it has been succeeded by PureVision, PureVision2 and most recently ULTRA. However, it is still available, and it is not expensive at all.
Price of Soflens 38 Contact Lenses
A single box of 6 Soflens 38 lens costs only $13.99. 2 boxes will give you a 6 month supply for $27.98. That comes out to about $0.15 per day!
Where to Buy Soflens 38 Contact Lenses
Note that I included Lens.com in the heading because the price of Soflens 38 is not the same across all websites. Lens.com is the site where you'll be able to get Soflens 38 at the lowest price, making it the least expensive contact lens brand on the market.
Contact lens websites occasionally can change their prices, so it would be worth checking for the most up to date prices before you purchase any contact lenses. Contacts Advice's homepage always has a contact lens price comparison chart that will point you to the the website that has the lowest price for every single contact lens brand.
2. Splash Contact Lenses ($0.23 / day)
Splash contact lenses are undoubtedly one of the least expensive contact lenses out there. They are not sold on every site that sells contact lenses, the sites that do carry them offer you a really low cost option for contact lenses. I have not seen Splash sold on any US-based site yet, but they are available at Canadian like Clearly.ca.
Price of Splash Contact Lenses
Splash is a 2 week disposable contact lens brand that sells for $14 CAD / box for order 2 or less boxes, and $13 CAD / box for orders of 3 boxes or more at clearly.ca.
Each box contains 6 lenses, which means that a 6 month supply of Splash lenses would cost $52 ($13 x 4). That works out to be about $0.30 CAD / day (that's about $0.23 USD / day)
Do Your Research on This Brand
The extremely low price for Splash contact lenses may make this an attractive choice for you, but before you purchase this brand, I highly recommend that you speak to your eye doctor about it, and look up customer reviews.
No contact lens brand is going to be perfect for everyone, so you should expect every brand to have both positive and negative reviews, but Splash contact lenses definitely has its share of negative reviews. Make sure you do your research and get the approval of your eye doctor before you try any brand of contact lenses.
3. DaySoft Silk Contact Lenses ($0.50 / day)
The History of DaySoft Contact Lenses
DaySoft contact lenses are little known in North America because of how the market is dominated by the 4 major contact lens manufacturers: CooperVision, Johnson & Johsnon, Alcon, and Bausch & Lomb. These giant multi-national, billion dollar corporations work together to suppress competition from smaller independent companies like DaySoft.
DaySoft was actually started (and continues to be run) by Ron Hamilton, the inventor of daily disposable contact lenses.
Ron Hamilton use to work for CooperVision back in the early 90's (before the advent of daily contact lenses), but not satisfied with the high cost of contact lenses, he decided to develop his own method of manufacturing contact lenses, and he did so in a way that would cut the cost of making contact lenses by 99% while making them daily disposable.
None of the giant contact lens companies could achieve results as good as Ron Hamilton, so in 1996 Bausch & Lomb bought the rights to Ron Hamilton's products and began distributing them itself.
But again, Ron Hamilton was dissatisfied with the big companies for charging so much for their products. So after a 5 year non-compete clause, he launched his own daily contact lens manufacturing plant in the UK and called it DaySoft.
DaySoft's mission is simple: to 'swtich & save'. Their goal is to help contact lens wearers save money by switching from their current expensive brand to the extremely affordable DaySoft brand.
The Cost of Daysoft Contact Lenses
In the USA
DaySoft contacts cost $8.08 for a pack of 32 contact lenses.
That means that for 1 month of daily contact lenses (that's if you wear them every day), you pay only $16.16. That's about $0.50 per day.
If you're only an occasional contact lens wearer, you can have contacts for several months for that price. That makes Day Soft by far the least expensive contact lenses on the daily contact lens market.
In Canada
The cost is only $8.16 for a pack of 32. If you consider the conversion rate between CAD and USD right now, DaySoft contact lenses are even cheaper in Canada than in the US.
In the UK
A pack of 32 DaySoft contact lenses only cost £5.99.
If you're intention is to start saving money on your contacts and you wear daily contact lenses, I would definitely recommend that you speak to your eye doctor about DaySoft contacts.
4. Dailies AquaComfort Plus 90pk from DiscountContactLenses.com ($0.67 / day)
Dailies AquaComfort Plus is a well known and highly reputable brand of daily contact lenses from the company Alcon.
The reason I include the website DiscountContactLenses.com in the title is because Dailies AquaComfort Plus sells for all sorts of different prices depending on the site you look at. However, DiscountContactLenses.com is the site that consistently has the lowest price for this brand.
Unlike other brands on this list, the price of Dailies AquaComfort Plus is susceptible to changes. To keep up with the most current prices, I recommend you consult Contacts Advice's homepage, where I post the lowest prices for all the popular contact lens brands across all the popular contact lens websites.
The Cost of Dailies AquaComfort Plus
As of when this article was written, a Dailies Aqua Comfort Plus 90 pack cost $30.24. Two 90 packs will get your a 3 month supply (for $60.48). This comes out to about $0.67 per day.
For comparison, here is how much Dailies AquaComfort Plus would cost at other contact lens websites:
For a complete contact lens price comparison chart for all brands, click here.
5. Hubble Contact Lenses ($1 / day)
The history of Hubble Contact Lenses
Hubble came about in a similar way to DaySoft, though decades later, and rather than being founded by one of the pioneers of daily contact lenses, it was started by a couple of regular contact lens wearers. Nonetheless, Hubble was established to offer a lower cost alternative for daily contact lens wearers compared to the inflated prices of the contact lens giants.
Hubble is #5 on this list because their prices are not nearly as good as Daysoft's, however, they're still better in general compared to the most daily contact lens brands from the big 4 contact lens manufactures.
Unlike DaySoft, Hubble does not manufacture it's own contact lenses. Rather, they are a middle between you and their manufacture in Tiawan called St. Shine Optical Co. This explains the differences in their prices.
The Cost of Hubble Contact Lenses
Hubble contact lenses cost 30$/month which comes out to about $1/day (if you wear contact lenses every day).
And there you have the 5 least expensive contact lenses. You will notice that none of the brands above are toric i.e., they are not suitable for people with astigmatism. If you want a list of the top 5 least expensive contact lenses for astigmatism, let me know in the comments below, and I will compile that list too.
Cheers,
Julie